Welcome to Shiva's Beach Cabanas
Marakolliya Beach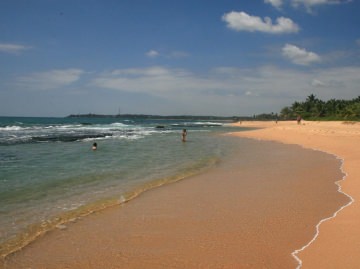 We are a smal resort situated directly at the Marakolliya Beach in Tangalle, Sri Lanka. This beach offers a good balance between tourism, traditional sri lankan lifestyle and nature. In the morning you can still watch fishermen hunting for lobster in front of our resort and choose the fish you want to have for dinner in the evening. Sea turtles sometimes visit the less inhabited parts of our beach to lay their eggs and lots of birds and other wildlife can be spotted in and around the great Rekawa Lagoon behind the beach. There is no coastal road directly behind the beach as is the case at many other coastal sites in Sri Lanka. Once you step out of our resort, you can walk for miles along a rich and unspoiled beach.




Beach Cabanas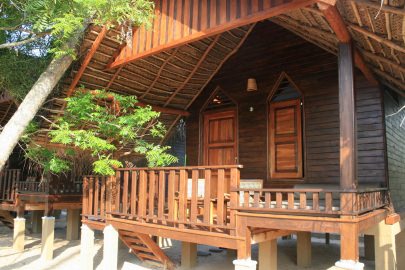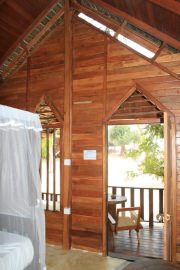 We have 5 traditional wooden cabanas with a direct sea view. Each cabana is equiped with everything you need for a pure and relaxing holiday. You can have a cup of tea or read a book on your private, shady veranda. Each veranda has a large mattress for you to lounge upon. When you come, we recommend that you start by doing nothing except watching the ocean and listening to the sounds of nature. At night the relaxation will continue as you softly descend into sweet dreams on your large and comfortable bed. The traditional open construction of the cabanas allows for natural ventilation so that you won't even need the ceiling fan. Your private bathroom has hot water and a walk-in shower.


Palm tree garden
The cabanas are nestled in a palm tree garden with the Rekawa Lagoon directly behind them. Every morning you will awake to the undisturbed and calming sound of the Indian Ocean and the song of birds.
Beach Front Restaurant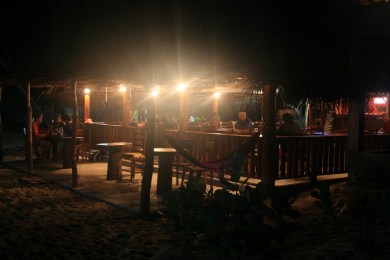 Start your day having breakfast at the beach! Our restaurant is opened all day and the meals are prepared freshly at your order. Enjoy a pot of delicious Sri Lankan tea while reading a book or using our Free WiFi in the afternoon and watch the sunset with one of our famous Arrack Cocktails.
We offer a varied selection of Sri Lankan and International cuisine. The fresh fish is of course one our specialities. You can watch the fishermen hunting for lobster directly in front of the restaurant every morning. We also offer a choice of vegetarien meals. Once a week we arrange a BBQ on the beach. Non-resident guests are welcomed at every time.